| | |
| --- | --- |
| Posted on April 9, 2013 at 7:15 PM | |
In planning my garden for 2013 one of the things i love to grow is squash. Winter squash is great for long term storage and great eating over the cold non gardening months. I came across a great planner for how long squash keep on johnyseeds.
Guide to Peak Flavor, Storage, and Curing Different winter squashes achieve their best flavor at different times. Whether you grow winter squash for your own consumption or to sell at markets, CSAs, or the farmstand, the general rule of thumb for best flavor and storage is to consume the smallest squashes first.
Use the chart below to gauge your winter squash storage times, and to make certain your squashes are enjoyed at their peak eating quality (Key).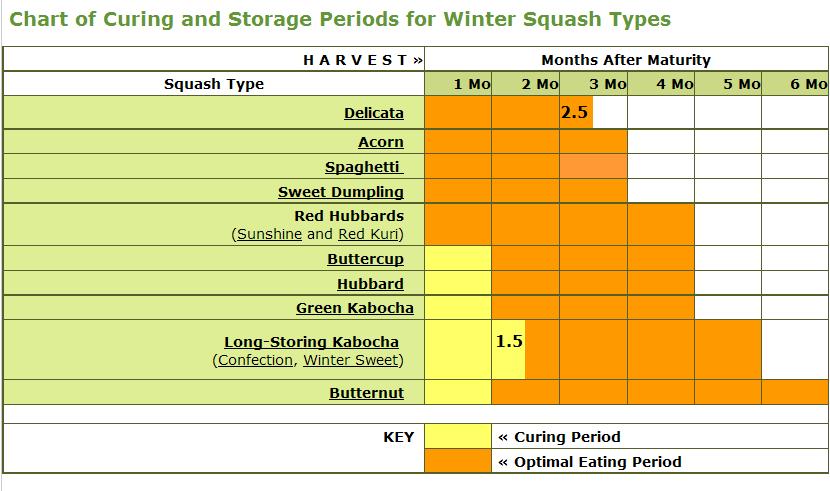 this chart and clickable explanations were found at johnnyseeds.com

Categories: Cuardach Organics