| | |
| --- | --- |
| Posted on April 1, 2013 at 5:30 PM | |
Well according to the calendar its supposed to be spring!
However i think mother nature may have forgotten about changing the seasons here in southeastern ontario. Pictures below are the spring essential must haves here at the farm!
Neoprene lined rubber boots for the icy mud,
rubber coated knit gloves for the balmy (more like frigid) spring weather and
the touque! or, as folks south of the 49th parallel say: knit cap
The horses are still in blankets although the longer days are making them shed and we are all hoping for a real spring here, REAL SOON
.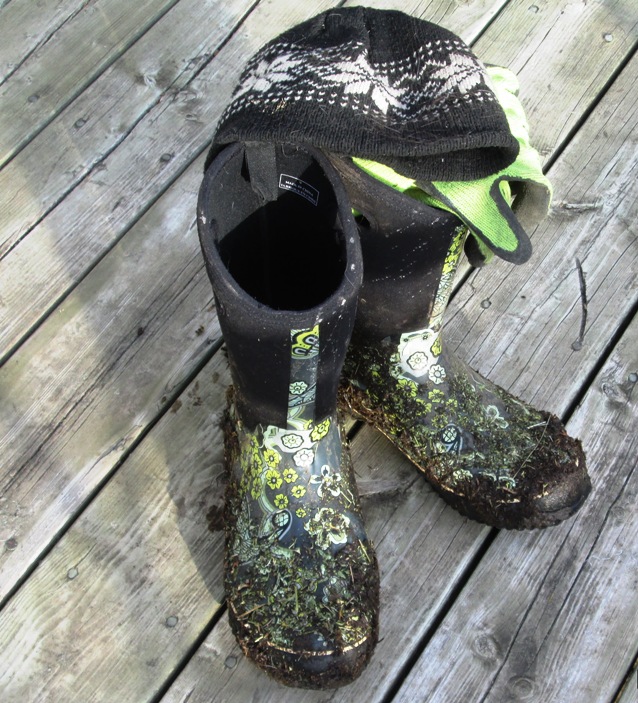 However, garden planning, chick orders and more laying hens are already in the works. Early seeds have been planted under lights indoors, and i think everyone here in Ottawa are hoping mother nature remembers spring and stops sending snow....yes we had flurries on April 1st.
For news,
Our CSA Basket orders are now closed, we had to have an end date to be able to plan the garden. If you missed out we will be having extra vegetable individual sales so get in touch to be added to our mailing list for harvest dates and availability
Our new piglets are growing faster than anything i have ever seen on 4 legs and we are looking at getting a few more in the spring.
They also seem to like to ham it up for the camera
Happy Easter Everyone
Rebecca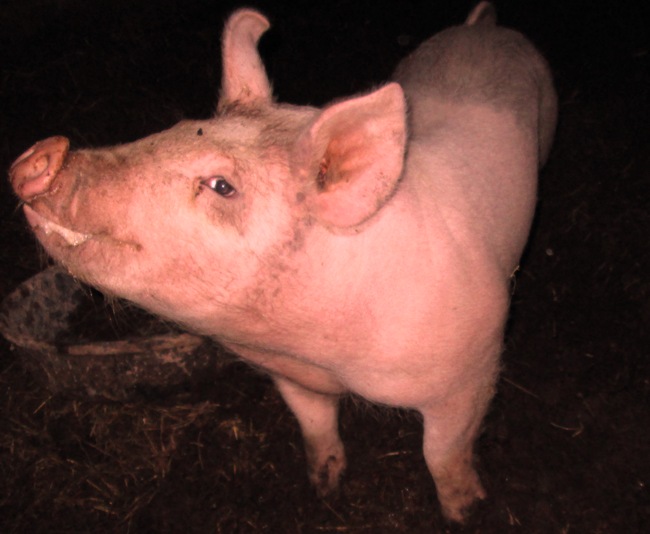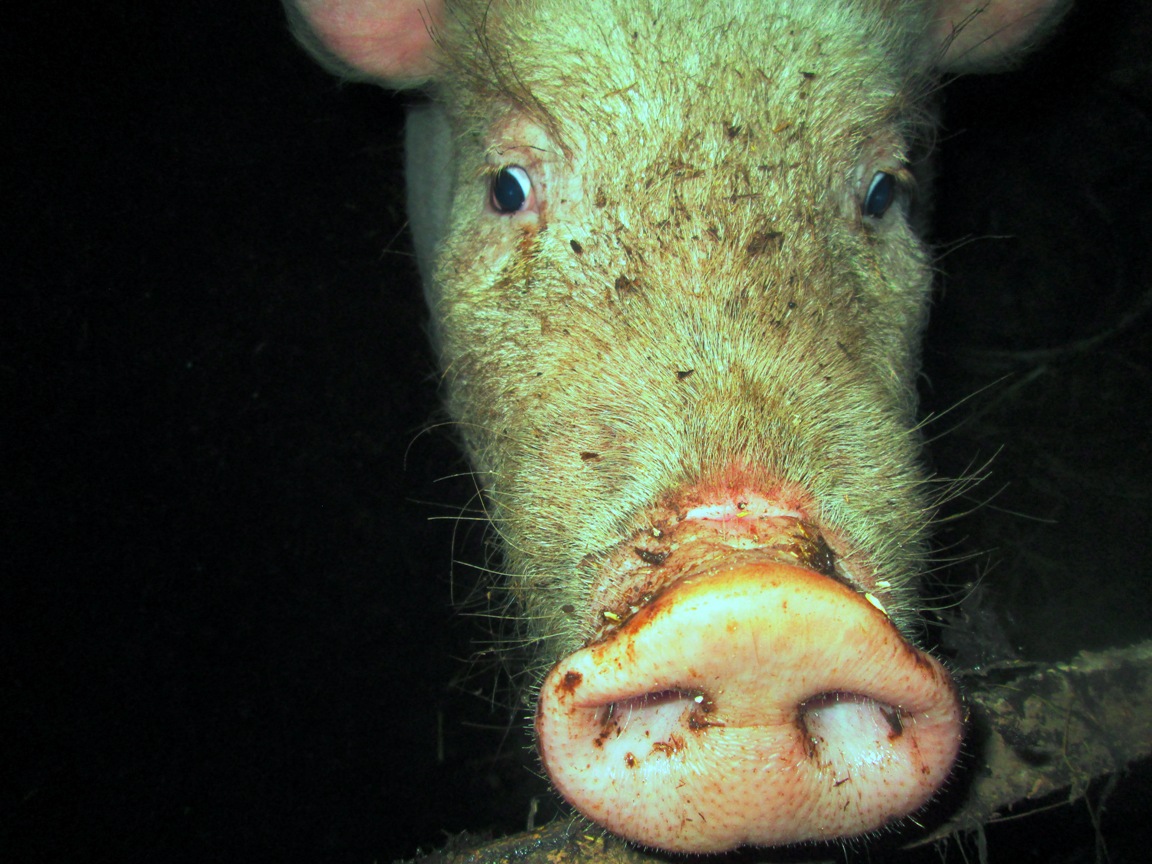 Categories: General Farm news, Cuardach Organics