| | |
| --- | --- |
| Posted on December 13, 2012 at 7:00 PM | |
For the first time here at Cuardach Farm a number of heirloom tomatoes were trialed for the 2012 growing season. The rich earth here produces huge growth and the tomatoes flourished. Alas we encountered the notorious tomato blight, which can go through a tomato patch in an unbelievably short amount of time.After some research an organic treatment was discovered and saved a portion of the tomatoes but we will be well armed for next year!
I am hooked on these fabulous tasting unusal tomatoes though and with some planning the goal is to plant a U- pick type of tomato garden where people in our local community can come out and pick thier own black krim, supersnow white, and zebra tomatoes!
In addition we grew the strangest looking, but best tasting zuchini i have ever seen.
Despite the cold and the snow please enjoy our tomato photos
Rebecca
Super Snow White and Black Cherry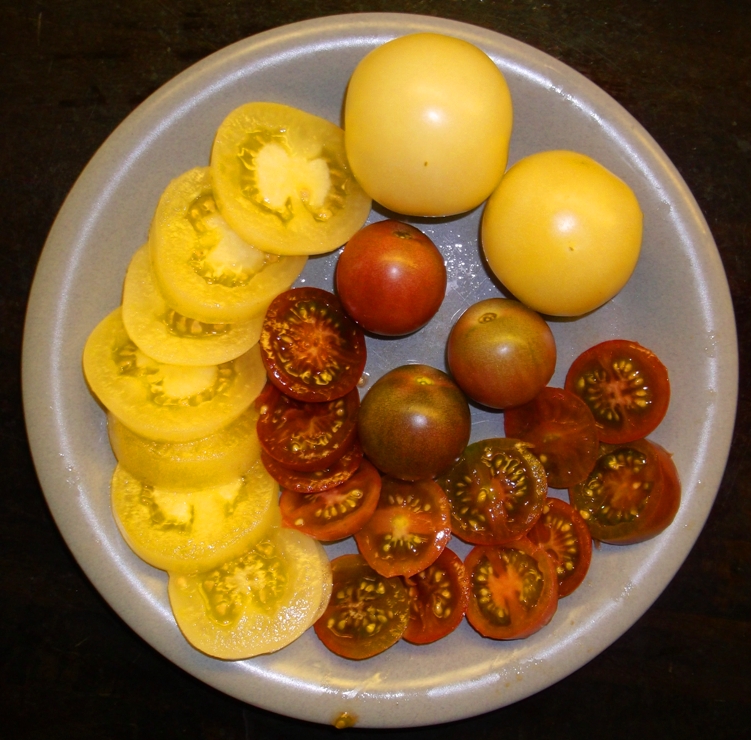 Earl of Edgecombe Orange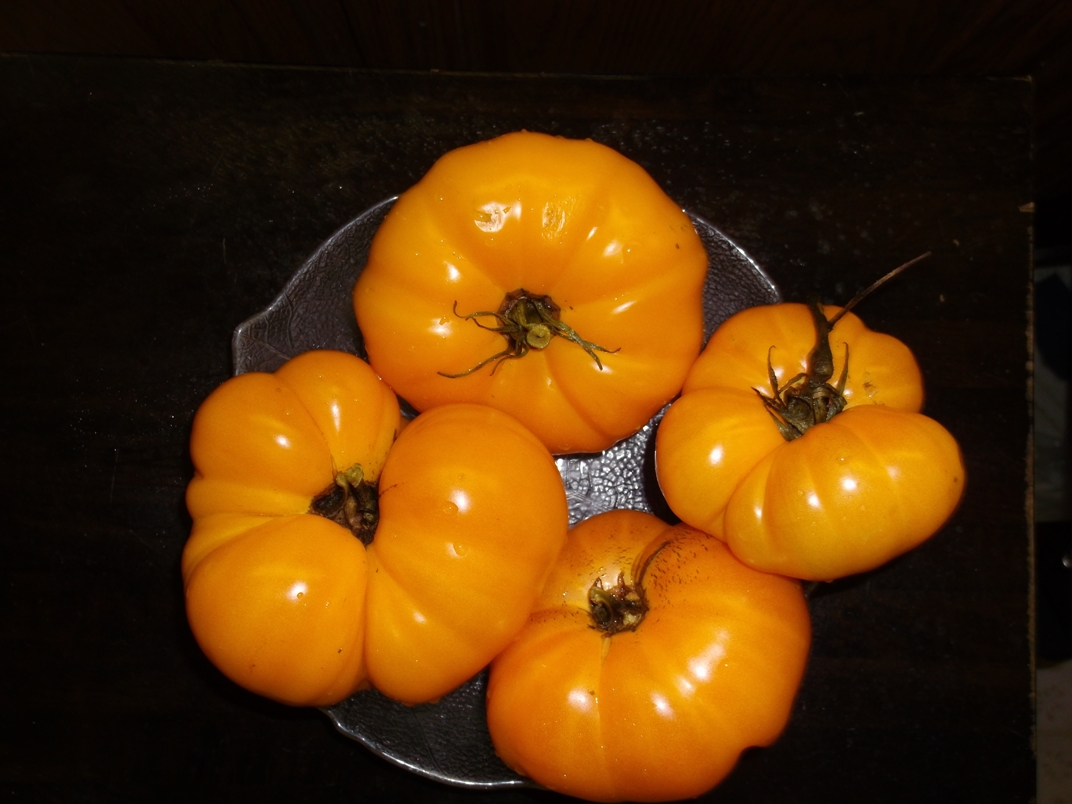 Green Zebra and Black Krim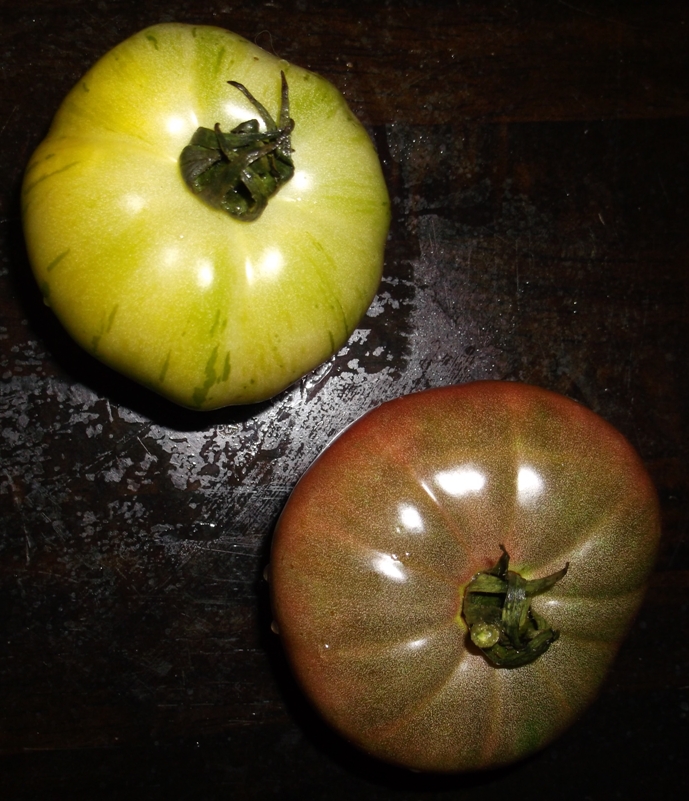 Categories: General Farm news, Cuardach Organics